Some Words About Us
Discover the refreshing relaxation of our Superior Villas.
Situated in Navarino Bay, one of the safest natural bays of the Mediterranean Sea, and in the province of Messinia at the southwestern tip of the Peloponnese, the IOLI'S VILLAS complex has been built in an area of 3000 m2, washed by crystal-clear sparkling blue waters and surrounded by lush countryside. Close by - 900 meters from the complex - is the small seaside village of Gialova, with the towns of Pylos (8km) and Kalamata (49 km) within driving distance.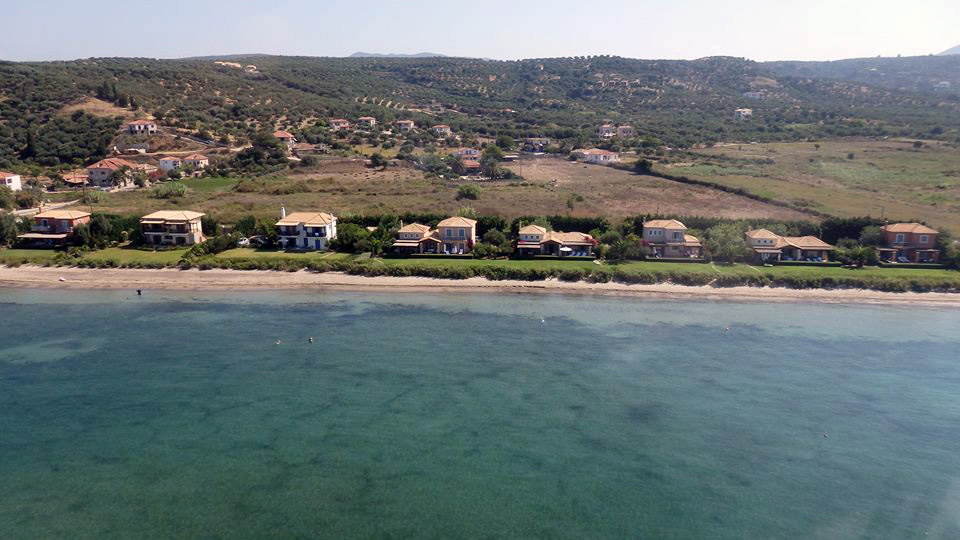 All around, low green hills full of luxuriant vegetation, olive trees, vineyards and cypresses blend with villages overrun with flowers, lemon and orange trees. In these delightful surroundings, basking in the sweet fragrances of nature and the memories of its ancient past, IOLI'S VILLAS - five individual self-contained villas (Pero, Ithomi, Polykasti, Neda, Antiope) - will make visitors feel unique by catering for their privacy, comfort and relaxation.